It's the last week to celebrate Mabel's Labels 12th year in business.
From today, 3/23, thru March 31, Mabel's Labels is offering 40% off Shoe Labels *and* 40% off Preschool Shoe Labels. These labels are the best — they're extra tough to stand up to whatever your kiddos' feet can throw (kick?) at them. They're also waterproof – so you can even get them for swim shoes.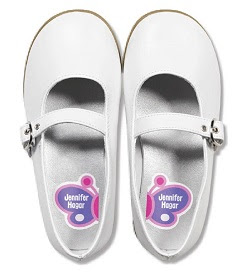 The
Preschool Shoe Labels
 are especially cook, because they help your little one tell their left foot from their right foot! You get a choice of Mabel's 5 toddler designs, including: butterfly, turtle, star, lightning bolt and soccer ball.
And don't forget – Mabel's Labels offers free shipping to the US on all orders!